Game Overview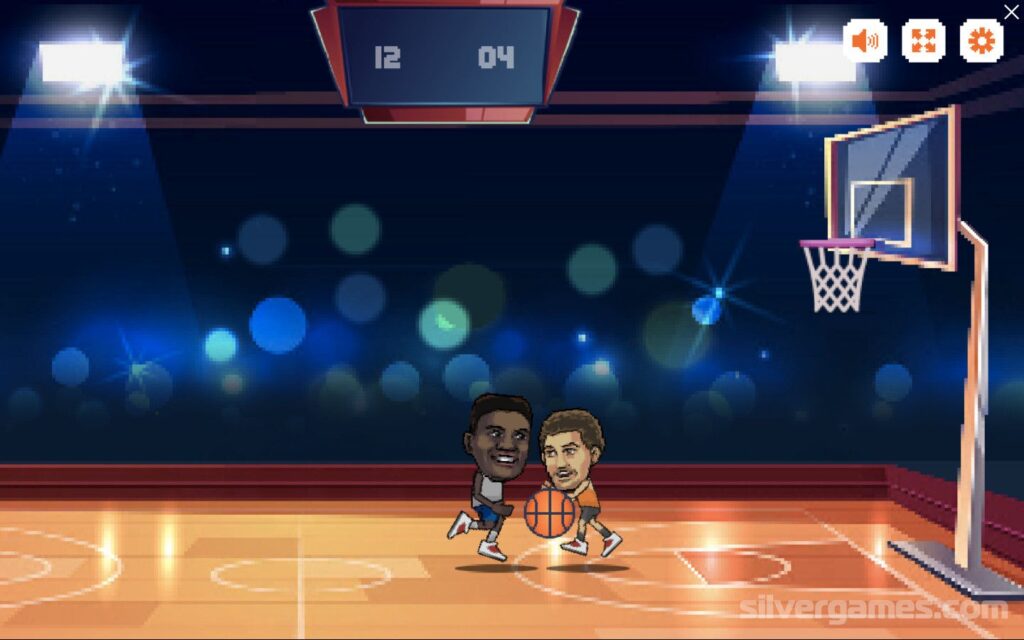 Basket Bros is an entertaining and fast-paced online multiplayer basketball game that offers exciting matches and engaging gameplay for basketball enthusiasts and gamers alike.
Game Controls
Mastering the controls of Basket Bros is crucial to becoming a skilled player on the court:
Arrow Keys: Use the arrow keys on your keyboard to move your player around the court.
X Key: Press the X key for actions such as jumping and shooting.
Z Key: Utilize the Z key for passing and stealing the ball from your opponent.
How to Play Basket Bros
Basket Bros delivers an immersive basketball experience with the following instructions:
Objective: Your primary goal is to outscore your opponent and secure victory in thrilling basketball matches.
Team Selection: Start by choosing your preferred basketball team or creating your custom team.
Gameplay: Engage in fast-paced matches against other players or AI opponents, showcasing your basketball skills.
Offensive Strategy: Dribble, pass, and shoot to score points. Collaborate with your team to set up plays and take advantage of opportunities.
Defensive Tactics: Block shots, steal the ball, and defend your hoop to prevent the opposing team from scoring.
Power-Ups: Collect power-ups on the court to gain temporary advantages, such as increased speed or accuracy.
Match Duration: Matches typically have a time limit or are played until a specific score is reached.
Winning: The team with the most points at the end of the match wins.
Tips and Tricks
To improve your performance in Basket Bros, consider these valuable tips:
Teamwork: Work with your teammates to coordinate passes and execute plays effectively.
Power-Up Management: Use power-ups strategically to gain an edge over your opponents.
Defensive Skills: Develop your defensive skills to block shots and steal the ball.
Shot Timing: Master the timing of your shots for greater accuracy.
Game Developer
Basket Bros is developed by a team of independent game developers who are passionate about creating enjoyable multiplayer sports games.
Game Platforms
Mobile Devices: Download the game on iOS and Android devices to play on the go.
How to Play Unblocked
Playing Basket Bros unblocked is easy. Visit websites or platforms that host the game, and you can typically access and play it without restrictions. Ensure that you choose reputable sources to ensure a safe and enjoyable gaming experience.
Now, hit the virtual basketball court and demonstrate your skills in Basket Bros! If you have any further questions or need additional information, feel free to ask.