Game Overview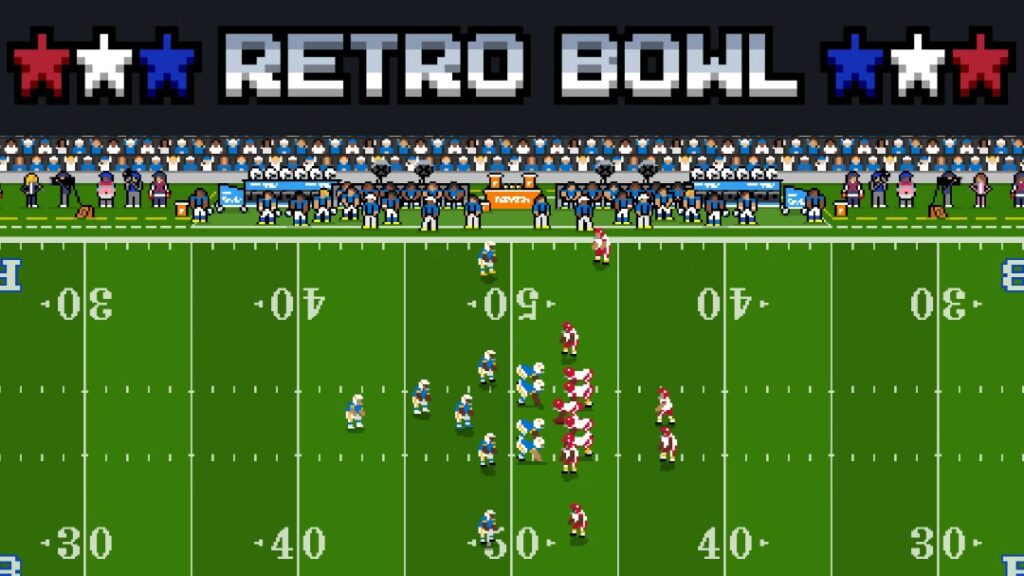 Retro Bowl Fan-made is an unofficial homage to the popular American football simulation game, Retro Bowl. It offers a nostalgic and fan-created experience for football enthusiasts.
Game Controls
Mastering the controls of Retro Bowl Fan-made is essential for guiding your team to victory:
Directional Pad (D-Pad): Use the D-pad on your keyboard or controller to navigate players.
A Button: Utilize the A button for various in-game actions, such as selecting plays and making passes.
S Button: The S button may have different functions depending on the fan-made version you're playing. Refer to in-game instructions for details.
How to Play Retro Bowl Fan-made
Retro Bowl Fan-made delivers an engaging American football experience, and here's how to dive into the game:
Objective: Your primary goal is to lead your football team to victory by scoring points and achieving success on the field.
Team Selection: Start by choosing your team, customizing its name, and setting your preferred difficulty level.
Gameplay: Engage in matches where you control both the offense and defense.
Offensive Strategy: Select plays, pass, run, and aim to score touchdowns or field goals.
Defensive Strategy: Strategize on defense to intercept passes, tackle opponents, and prevent the opposing team from scoring.
Season Progression: Advance through seasons, managing your team, and making critical decisions.
Recruiting: Recruit new players to enhance your team's abilities and chances of success.
Challenges and Achievements: Complete challenges and earn achievements to improve your team's performance.
Tips and Tricks
To excel in Retro Bowl Fan-made, consider these valuable tips:
Play Calling: Choose plays that match your team's strengths and exploit the opponent's weaknesses.
Team Management: Invest in player development and team improvements to increase your chances of success.
Timing and Precision: Master the timing of passes and tackles for optimal results.
Season Planning: Plan your season carefully, taking into account player fatigue and injuries.
Game Developer
Retro Bowl Fan-made is developed by dedicated fans who have a passion for American football and the original Retro Bowl game.
Game Platforms
Mobile Devices: Download the game on iOS and Android devices to play on the go.
How to Play Unblocked
Playing Retro Bowl Fan-made unblocked is straightforward. Visit a website or platform that hosts the fan-made version of the game, and you can typically access and play it without restrictions. Ensure that you choose reputable sources to ensure a safe and enjoyable gaming experience.
Feel free to let me know if you need further adjustments or information!