Game Overview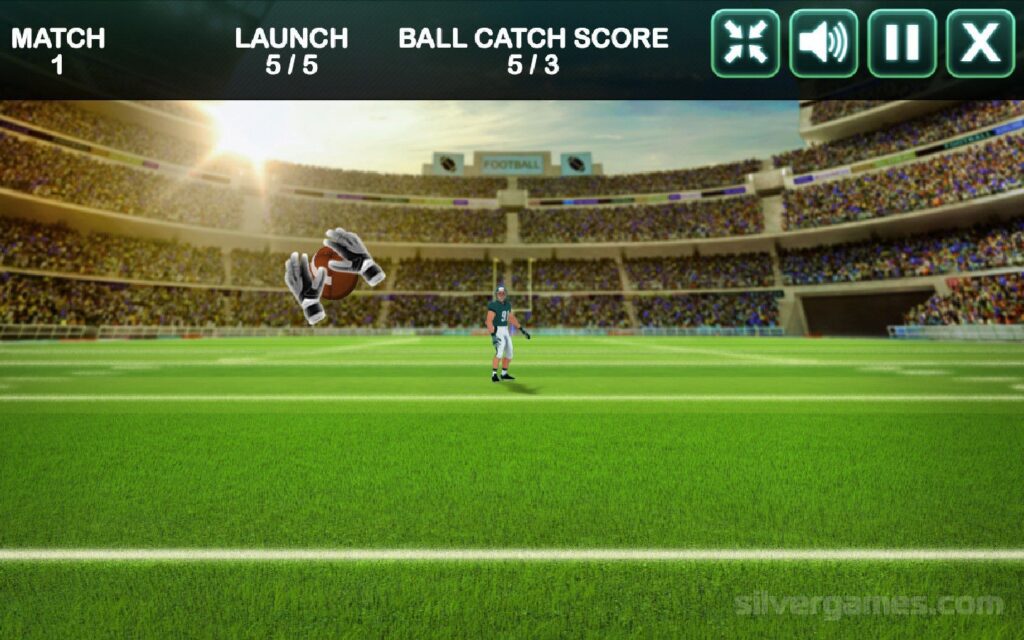 American Football Challenge is an exciting online sports game that allows you to step into the cleats of a professional American football player. Show off your passing skills, aim for precision, and score touchdowns in this thrilling football challenge.
Game Controls
Understanding the controls in American Football Challenge is essential for making accurate throws and mastering the game:
Mouse: Use your mouse to control the direction and power of your throw. Click and drag to aim, then release to throw the football.
How to Play American Football
American Football Challenge provides a dynamic football experience with the following gameplay instructions:
Objective: Your goal is to score as many touchdowns as possible by accurately throwing the football to your receivers.
Player Selection: Begin by selecting your team and quarterback. Each quarterback has different attributes, so choose one that suits your playing style.
Passing: Click and drag the mouse to aim your throw, and then release to pass the football. Aim for your receivers who are running downfield to catch the ball.
Scoring: Successfully completed passes result in touchdowns, while incomplete passes mean missed opportunities. Strive for accuracy and timing to maximize your score.
Time Limit: You have a limited amount of time to make as many successful passes as possible. Keep an eye on the timer, and try to beat your own high score.
Tips and Tricks
To improve your performance in American Football Challenge, consider the following tips and tricks:
Aim Carefully: Take your time to aim your throws accurately, considering the position and movement of your receivers.
Timing Is Key: Perfect the timing of your throws to ensure your receivers can catch the ball in stride.
High Score Strategy: Work on your accuracy and aim to beat your previous high score with each play.
Game Developer
American Football Challenge is developed by sports game enthusiasts, bringing the excitement of American football to online gaming.
Game Platforms
Mobile Devices: Download the game on iOS and Android devices to play on the go.
How to Play Unblocked
Playing American Football Challenge unblocked is straightforward. Visit reputable gaming websites or platforms that host the game, and you can typically access and play it without restrictions. Always choose trusted sources for a secure and enjoyable gaming experience.
Now, step onto the virtual football field, test your passing skills, and aim for touchdowns in American Football Challenge! If you have any further questions or need additional information, feel free to ask.