Game Overview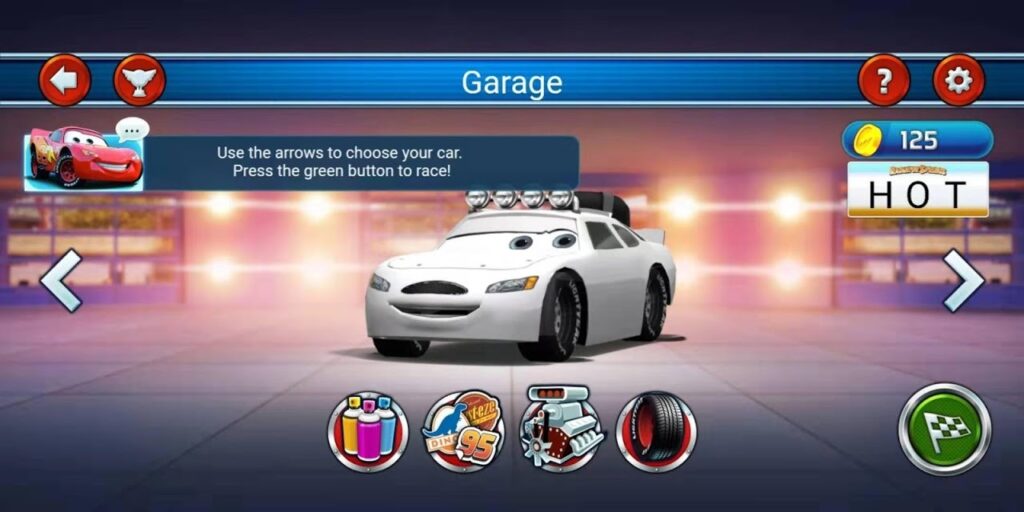 Cars Lightning Speed is an exhilarating online racing game inspired by the beloved Disney Pixar "Cars" movie franchise. In this game, players get to join Lightning McQueen and his friends in a high-speed competition through the world of "Cars."
Game Controls
Understanding the controls in Cars Lightning Speed is crucial for mastering the race and outperforming your opponents:
Arrow Keys: Utilize the arrow keys to steer your car left and right on the track.
Spacebar: Press the spacebar to activate your car's special ability, allowing you to gain an advantage during the race.
How to Play
Cars Lightning Speed offers an immersive racing experience with the following gameplay instructions:
Objective: Your main objective in the game is to compete against other characters from the "Cars" universe and cross the finish line in first place.
Character Selection: Start by selecting your favorite "Cars" character, each with unique abilities and attributes.
Race Tracks: Choose from various iconic race tracks inspired by locations from the movies.
Power-Ups: Collect power-ups scattered across the track to gain temporary advantages such as speed boosts and defensive shields.
Special Abilities: Activate your character's special ability using the spacebar strategically. These abilities can help you gain an edge over your opponents.
Winning Races: To win races, use your racing skills to navigate tight turns, avoid obstacles, and ensure you're the first to cross the finish line.
Tips and Tricks
To excel in Cars Lightning Speed, consider these helpful tips and tricks:
Master Character Abilities: Learn how to effectively use each character's unique abilities to gain an advantage.
Track Knowledge: Familiarize yourself with the race tracks to anticipate turns and obstacles.
Collect Power-Ups: Grab power-ups whenever possible to increase your chances of winning.
Game Developer
Cars Lightning Speed is developed by Disney, known for creating engaging and family-friendly games based on their popular movie franchises.
Game Platforms
Mobile Devices: Download the game on iOS and Android devices to play on the go.
How to Play Unblocked
Playing Cars Lightning Speed unblocked is hassle-free. Simply visit websites or platforms that host the game, and you can typically access and play it without restrictions. Ensure that you choose reputable sources to ensure a safe and enjoyable gaming experience.
Now, get ready to rev your engines and join Lightning McQueen and his friends in thrilling races across the "Cars" universe! If you have any further questions or need additional information, feel free to ask.