Game Overview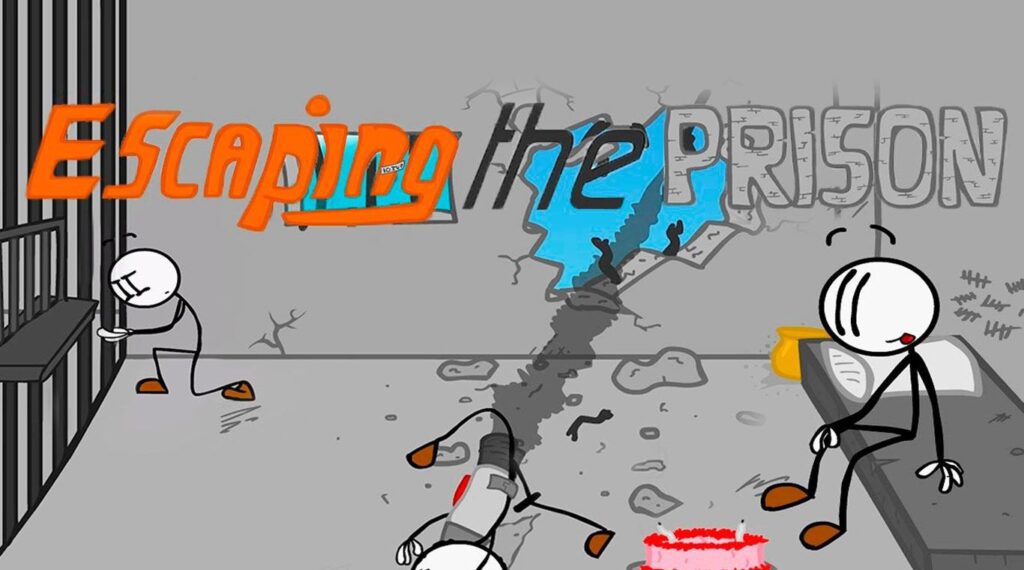 Escaping the Prison: Henry Stickmin is an entertaining and humorous interactive adventure game where you step into the shoes of Henry Stickmin, a notorious criminal, and help him make critical decisions to escape from a high-security prison.
Game Controls
Understanding the controls in Escaping the Prison: Henry Stickmin is essential to navigate the game's interactive story:
Mouse: Utilize your mouse to click on various objects and make choices as you progress through the story.
How to Play Escaping the Prison
Escaping the Prison: Henry Stickmin offers an engaging and comedic gameplay experience with the following instructions:
Objective: Your primary objective is to guide Henry Stickmin through a series of hilarious and daring escapades in an attempt to break free from prison.
Decision-Making: As the story unfolds, you'll be presented with multiple choices at crucial moments. Click on the option you think will lead to a successful escape. Be prepared for unexpected and comical outcomes.
Trial and Error: Don't be afraid to experiment with different choices. Some may result in failure, but that's all part of the fun. You can always replay and try alternative routes.
Collectibles: Keep an eye out for collectible items and hidden gags that add to the game's humor and storyline.
Multiple Endings: Escaping the Prison features multiple possible endings, depending on the choices you make throughout the game. Replay it to discover all the outcomes.
Tips and Tricks
To enhance your experience in Escaping the Prison: Henry Stickmin, consider these tips and tricks:
Experiment: Don't hesitate to try out different choices and paths. Part of the game's charm lies in its unexpected outcomes.
Pay Attention: Keep a keen eye out for humorous details and interactions that contribute to the game's comedic storytelling.
Multiple Playthroughs: Replay the game to explore all possible endings and discover hidden gags.
Game Developer
Escaping the Prison: Henry Stickmin is developed by PuffballsUnited, known for creating comedic and interactive stick-figure adventure games.
Game Platforms
Mobile Devices: Download the game on iOS and Android devices to play on the go.
How to Play Unblocked
Playing Escaping the Prison: Henry Stickmin unblocked is straightforward. Visit reputable gaming websites or platforms that host the game, and you can typically access and play it without restrictions. Always choose trusted sources for a secure and enjoyable gaming experience.
Now, immerse yourself in the comedic world of Henry Stickmin and make choices that will either lead to freedom or hilariously unexpected consequences! If you have any further questions or need additional information, feel free to ask.