Game Overview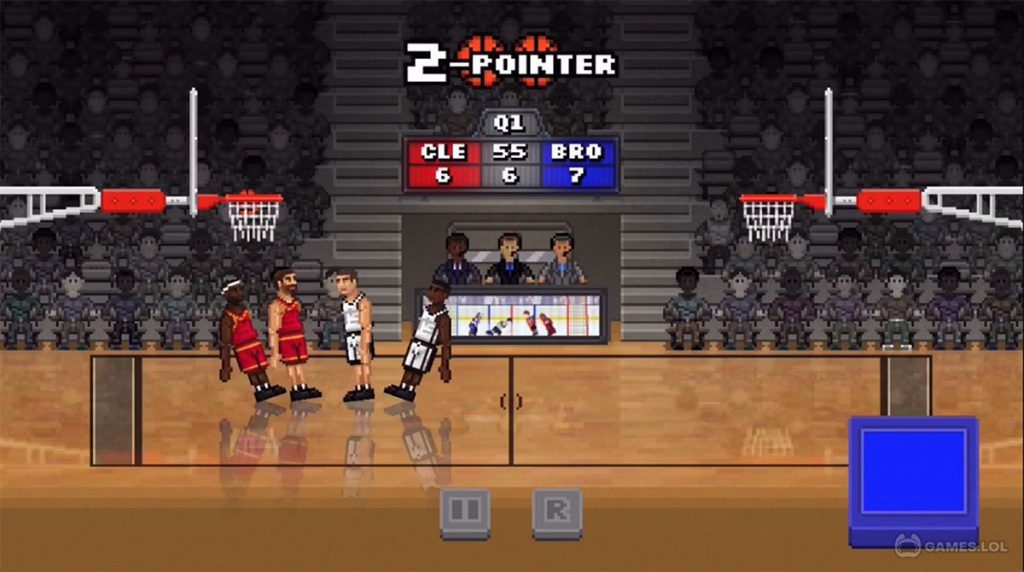 Bouncy Basketball is an exciting and fast-paced basketball simulation game that offers a unique and bouncy take on the sport. With its simple controls and fun gameplay, it's perfect for basketball enthusiasts and casual gamers alike.
Game Controls
Mastering the controls of Bouncy Basketball is key to dominating the court:
Virtual Joystick: Use the on-screen virtual joystick to move your player around the court.
Shoot Button: Tap the shoot button to attempt a shot or make a dunk.
Steal Button: Swipe the steal button to attempt to steal the ball from your opponent.
Jump Button: Tap the jump button to jump for rebounds and block shots.
How to Play Bouncy Basketball
Bouncy Basketball offers a dynamic and entertaining basketball experience. Here's how to get started:
Objective: Your main goal is to outscore your opponent and secure victory on the basketball court.
Team Selection: Begin by selecting your preferred team or create your custom team with unique players.
Gameplay: Engage in quick and intense basketball matches, aiming to outshoot and outplay your opponent.
Offensive Strategy: Use your skills to dribble, pass, and take shots to score points. Master the art of timing to sink those three-pointers.
Defensive Tactics: Defend against your opponent's attacks, block shots, and steal the ball to gain possession.
Season and Tournament Modes: Enjoy various game modes, including seasons and tournaments, to test your basketball prowess.
Unlockable Content: Win matches and earn in-game currency to unlock new players and customize your team.
Tips and Tricks
To excel in Bouncy Basketball, consider these valuable tips:
Practice Shooting: Improve your shooting skills by practicing different shot types and angles.
Team Composition: Build a balanced team with players who excel in different aspects of the game.
Defense Matters: Focus on defense to block shots, steal the ball, and limit your opponent's scoring opportunities.
Use Power-Ups: Utilize power-ups strategically to gain an advantage during matches.
Game Developer
Bouncy Basketball is developed by Dreamon Studios, a game development studio known for creating engaging and enjoyable mobile games.
Game Platforms
Mobile Devices: Download the game on iOS and Android devices to play on the go.
How to Play Unblocked
Playing Bouncy Basketball unblocked is hassle-free. Simply download the game from official app stores like the Apple App Store or Google Play Store. Ensure you have a reliable internet connection to access additional content and updates. Now, hit the court and showcase your basketball skills in Bouncy Basketball!
If you need any further adjustments or information, please let me know!