Game Overview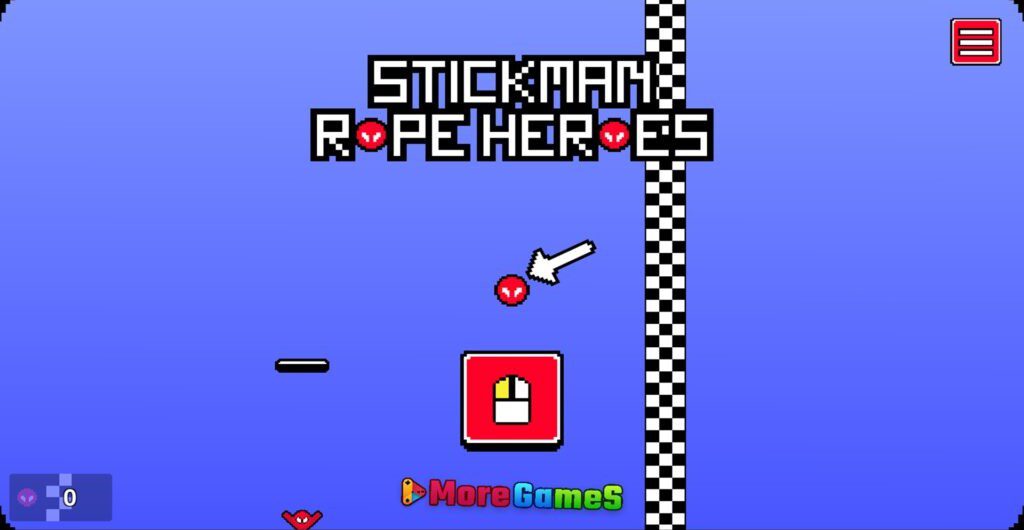 Stickman Rope Heroes is an exciting and action-packed adventure game that invites players to become superhero stickmen. Swing through the city using ropes, defeat villains, and save the day in this thrilling stickman superhero game.
Game Controls
Understanding the controls in Stickman Rope Heroes is essential for navigating the game's dynamic environments:
Mouse: Use your mouse to aim and click to shoot your rope, allowing your stickman hero to swing through the city.
How to Play
Stickman Rope Heroes offers an immersive and superheroic gameplay experience with the following instructions:
Objective: Your primary objective is to swing through the city, defeat enemies, and complete challenging missions to become the ultimate stickman superhero.
Swinging Mechanics: Master the art of swinging using your rope. Aim for tall buildings and structures to gain momentum and travel faster.
Combat Skills: Engage in battles with various villains and thugs. Use your superhero powers and weapons to defeat them.
Missions and Objectives: Complete a variety of missions, such as rescuing hostages, stopping crimes, and thwarting evil plans.
Upgrade Your Hero: Collect in-game currency and upgrade your stickman superhero's abilities, weapons, and gear.
Tips and Tricks
To excel as a superhero in Stickman Rope Heroes, consider these valuable tips and tricks:
Aim High: Swing from the tallest buildings to cover more ground and gain speed.
Combat Strategy: Use your superhero powers strategically during battles. Dodge attacks and counter with powerful moves.
Mission Priority: Focus on completing missions to earn rewards and unlock new content.
Collectibles: Keep an eye out for collectible items and power-ups hidden throughout the city.
Game Developer
Stickman Rope Heroes is developed by Madhawk Games, known for creating action-packed stickman-themed games.
Game Platforms
Mobile Devices: Download the game on iOS and Android devices to play on the go.
How to Play Unblocked
Playing Stickman Rope Heroes unblocked is straightforward. Visit reputable gaming websites or platforms that host the game, and you can typically access and play it without restrictions. Always choose trusted sources for a secure and enjoyable gaming experience.
Now, embrace your superhero identity, swing through the city, and combat villains. If you have any further questions or need additional information, feel free to ask.