Game Overview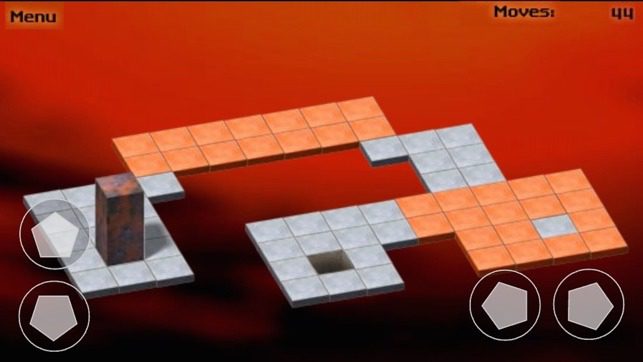 Bloxorz is a challenging and addictive puzzle game that will test your spatial reasoning and problem-solving skills. In this game, your objective is to navigate a rectangular block through a series of maze-like levels, aiming to get it to fall into a square hole.
Game Controls
Understanding the controls of Bloxorz is crucial for solving the puzzles:
Arrow Keys: Use the arrow keys on your keyboard to move the block in different directions.
Spacebar: Press the spacebar to switch the block's orientation from horizontal to vertical and vice versa.
How to Play Bloxorz
Bloxorz offers a stimulating puzzle-solving experience with the following instructions:
Objective: Your primary goal is to maneuver the rectangular block from its starting position to the square hole without letting it fall off the edges.
Block Navigation: Use the arrow keys to move the block left, right, up, or down within the puzzle grid.
Orientation Switch: Press the spacebar to change the block's orientation. It can be either a long horizontal block or a tall vertical block.
Avoid Falling: Be cautious not to let the block fall off the edges or into gaps within the puzzle grid.
Switches and Bridges: Some levels feature switches that activate bridges, allowing the block to cross gaps. Make sure to use them strategically.
Hitting the Hole: Your ultimate goal is to position the block in such a way that it can fall into the square hole, usually located at the end of each level.
Level Progression: As you advance, the levels become increasingly complex, requiring careful planning and logic.
Tips and Tricks
To excel in Bloxorz, consider these valuable tips:
Plan Ahead: Take your time to plan your moves and anticipate the block's path.
Use Bridges Wisely: Activate bridges at the right moment to create safe passages.
Watch for Traps: Beware of traps and gaps that can lead to failure.
Game Developer
Bloxorz is developed by DX Interactive, a game development studio known for creating challenging and brain-teasing puzzle games.
Game Platforms
Mobile Devices: Download the game on iOS and Android devices to play on the go.
How to Play Unblocked
Playing Bloxorz unblocked is simple. Visit websites or platforms that host the game, and you can typically access and play it without restrictions. Ensure that you choose reputable sources to ensure a safe and enjoyable gaming experience.
Now, put your puzzle-solving skills to the test and navigate the block through intricate mazes in Bloxorz! If you have any further questions or need additional information, feel free to ask.